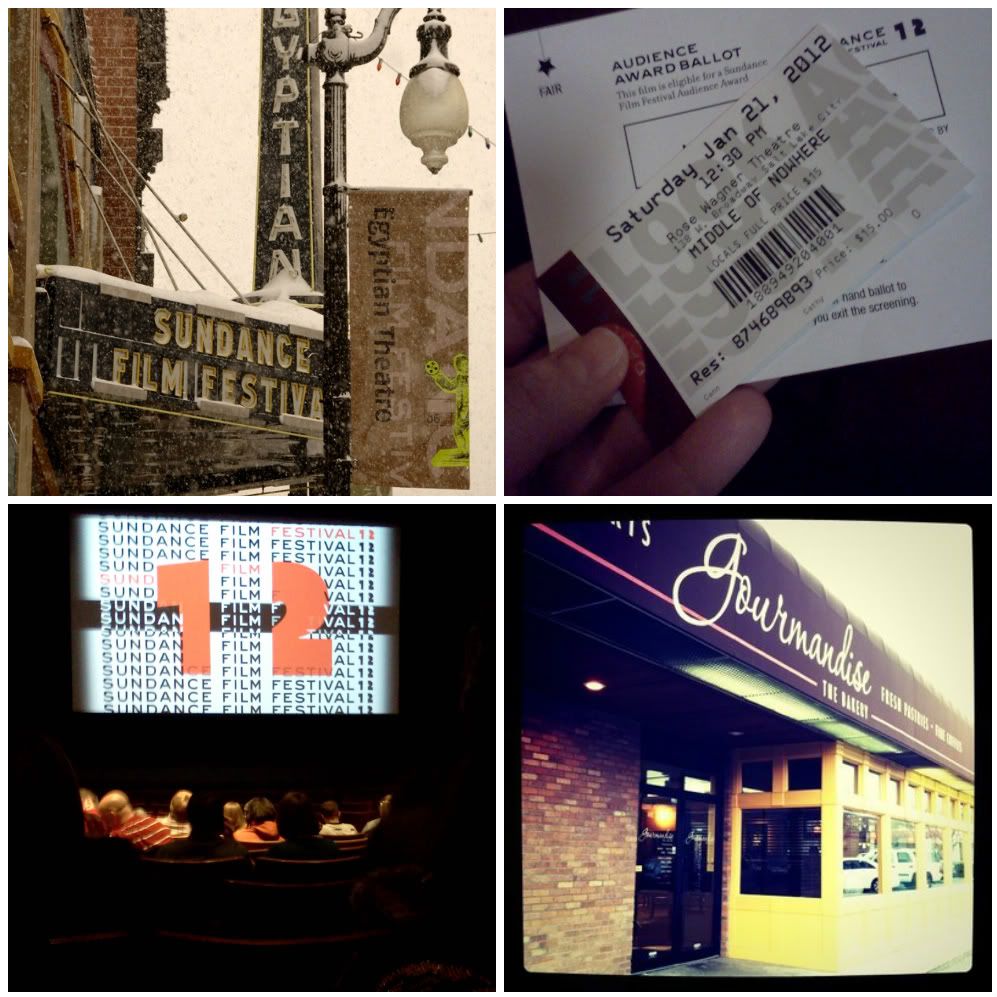 Living in Utah and in close proximity to Park City, it's completely natural and a common occurance to see celebrities right and left this time of year. Afterall, there
is
a film festival going on.
Let's just say Andy Samburg
is not
on a boat and Taylor Swift is currently freezing her teeny little arms off.
The truth is, most of the time you don't see a celebrity. I've gone up to the film festival a handful of times to see who I could spot, and my one and only celebrity sighting was Bennifer years ago at a gas station. It was late- like midnight, and they were pumping gas into a large SUV while I gawked and pumped gas into my red little Plymouth Acclaim. Naturally, my friends and I wanted to play it cool and didn't dare take a picture (this was before I even owned a cell phone, let alone one with a camera on it), but we squealed and screamed as they drove away. Then we did what any 19 year olds would do. We tried to nonchalantly follow their SUV, until they drove into a gated community and the chase was over. I'm not sure what we were thinking...actually, I do. We were probably thinking that we'd follow them to a party with P-Diddy and get invited in! (Bennifer, in case you can't remember is what they called Ben Affleck and Jennifer Lopez when they were dating. Yes, it was
that
long ago!)
And in all the years the festival has been going on, I've never seen a film...until this year (thanks to my amazing mom)!
Last Saturday, we brunched at Gourmandise and then headed over to the Rose Wagner Theater for the showing of Middle of Nowhere.
I loved the film. It was beautifully shot and it was thought provoking. There was some great eye candy (I'm talking to you Omari Hardwick) and I loved Emayatzy Corinealdi's hair. She was overall lovely.
After the film, a few of the cast memebers came out for a quick Q & A with the audience. It was such a treat and so neat to see the stars up close and personal! Of course, my mind blanked and I couldn't think of anything intellectual to say. All I wanted to say was, "Damn baby, you fine" to Omari. Luckily, there were people in the audience who commented and spoke exactly what I had thought of the film. If you get the chance to see it, you must!
Also, at the end of the film, the audience members had the opportunity to vote for the film as it was eligible for an audience award. Of course I gave it the highest rating and I hope it wins! Have you seen any films this year? What did you think?