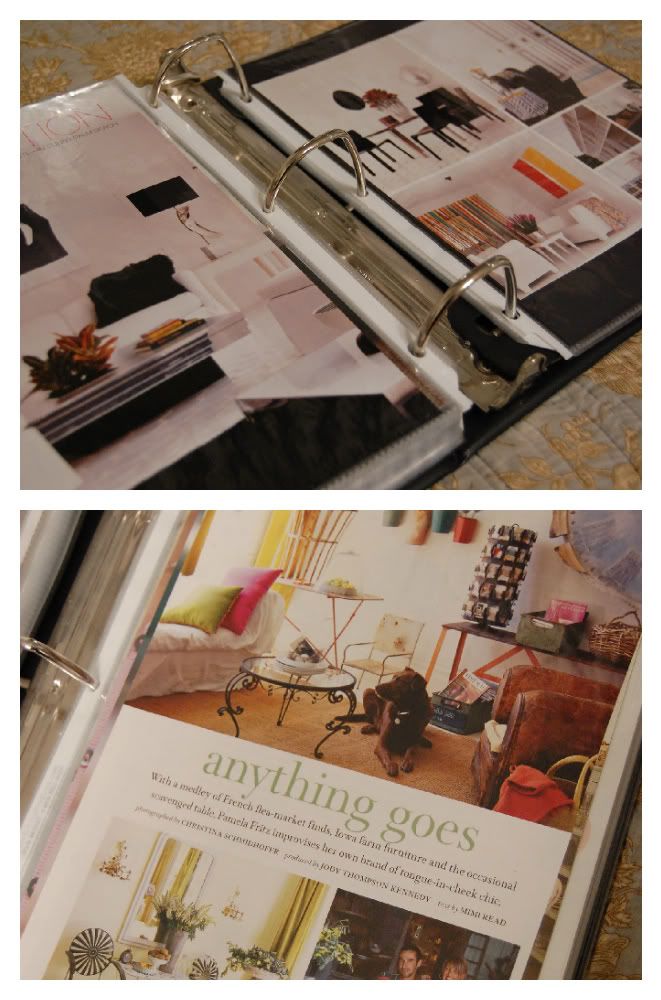 Back in the day, I used to browse through my moms magazines, and when she was done with them, I'd tear out pages that I loved and place them safely between sheet protectors in my huge black binder.
This came in pretty handy when I started design school. One of our projects was to create an inspiration book- little did my professor know, I had already created about 4 of them!
I loved these binders and I'd often browse through them, replacing pages with new ones and keeping the pages I cherished most towards the front of the notebook. I'd save projects that I loved, pretty pictures, ideas, and images that inspired me. I hadn't looked at that binder in years, and when I found it as I was de-cluttering my craft room, I was surprised at how much I still liked the images I'd picked 8 years ago! Funny how our taste may change, but the root of our attraction to things is buried deep in us.
As much as I love this old binder, it's not very practical for summoning quick inspiration. After all, I'd forgotten about it before I stumbled upon it tonight! I guess that is the beauty of pinterest and other social media sites. We can tag, pin, and post pictures instantly and they're neatly organized to can be viewed anywhere.
Still, I'm having a hard time parting with my notebook. The nostalgic part of my brain is telling me to keep it, while the other minimalist part is telling me it's cluttering up space and I probably won't even look at it for another 8 years.
What would you do?