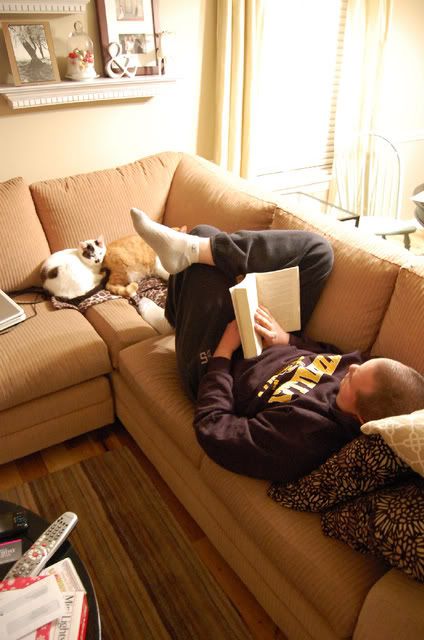 It seems like Andrew has been in school forever. Do any of you with spouses in school feel that way? I swear, every semester I think it's the last one and then I find out that there's actually 3 more semesters and a handful of additional classes that need to be taken, and I have a major break down because when Andrew is stressed about school, I get stressed, and I just want him to be done! See, I have a tendency to make other peoples problems my problems. I used to worry about homework, assignments, etc and
I wasn't even the one in school!
When Andrew stayed up late working on a paper, so did I. I finally realized that it wasn't my burden to bear, the additional stress wasn't helping, and that he'd do just fine without me bugging him about school all the time. And he has. I'm always in awe of how well he does while going to school and working full time! I'm proud of you honey.
So with that said, I'm happy to finally say that Andrew really does have just one year of school left and I can hardly wait! Halle-freakin-lujah!