I got Andrew a Wii for Christmas this year. He had been wanting one for a long, long time so the day after Thanksgiving, I picked one up on sale. Every time he'd mention wanting one, I would tell him they were too expensive & that we didn't really have time to play it and it would end up being a waste (rude of me, right?), but little did he know, one of his presents wrapped under the tree was a Wii! I'm sneaky like that. Bwah ha hahaha!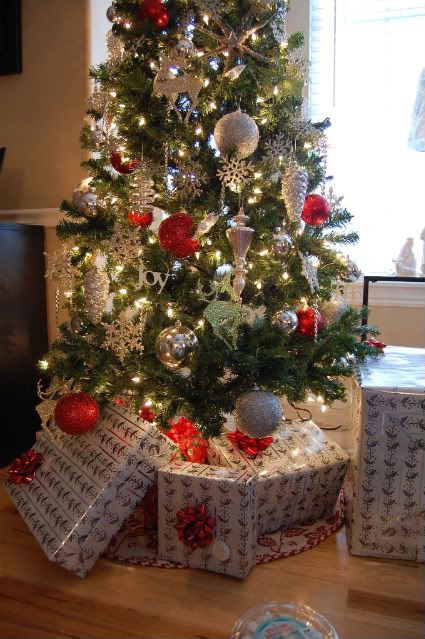 His reaction was priceless!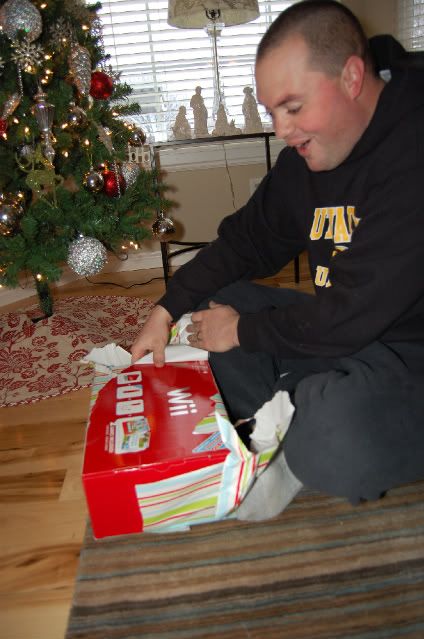 Of course he set it up right away & played it all afternoon.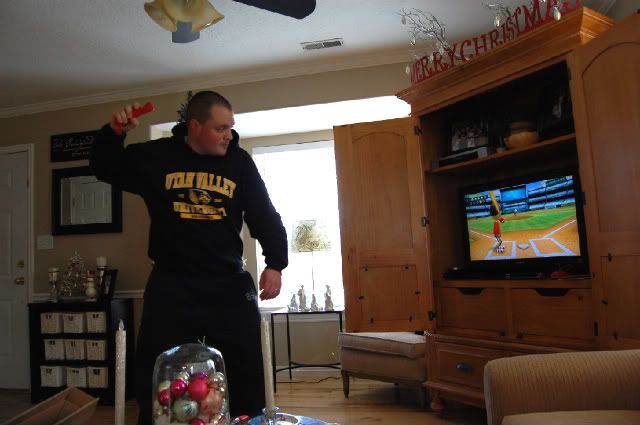 He also got really into it.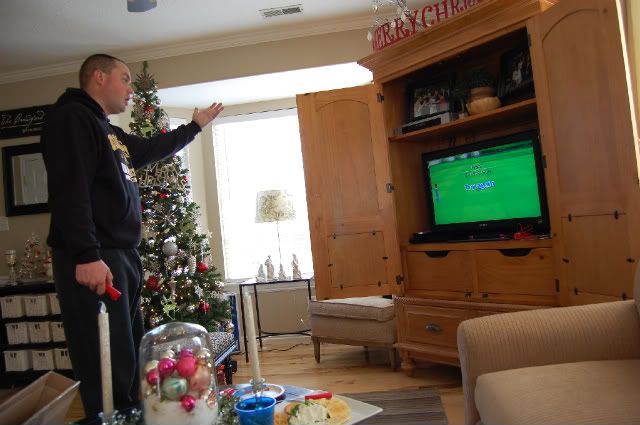 Ha ha! Guys and their toys! I think this was the best Christmas gift yet!
He is definitely a happy man!